Medical Bill Review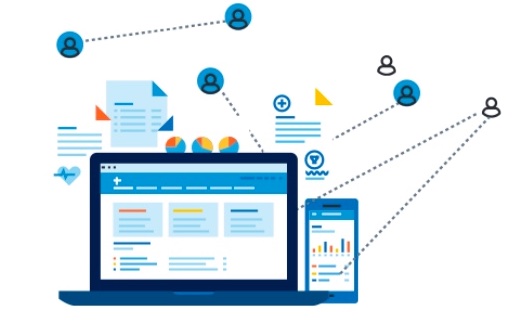 Our medical bill-review system deploys advanced analytic technologies to deliver the most reliable and efficient handling of claims. The system's flexibility allows us to deploy a range of services to handle Berkley Companies' needs from intake to adjudication to timely reimbursement to claim-file updating.
How It Works
We built our proprietary bill-review software, CASE-e, from scratch so we could tailor it to the unique needs of managing workers' compensation injuries and recoveries. The system pulls together all information surrounding the care and recovery of an injured worker. We believe this is most powerful tool of its kind anywhere in the industry.
Collecting all data in a single robust repository fosters higher-quality care by helping all those involved in the recovery of injured workers to be that much more effective in what they do. A centralized data set, and its attendant analytic tools, gives us deeper insights into the wellbeing of injured workers and the trajectories of their journeys to better health.
We offer usual-and-customary review.
Our rules engine and review system account for jurisdiction-specific guidelines.
CASE-e system allows for client-customized rules to manage your business to your needs.
We have a team of CPC-certified code-review specialists as well as dedicated nurses to review any appropriately flagged events.
The system deploys a matrix of network and out-of-network products optimized to your business.
The Specifics
We are able to review a bill line-by-line.
Our system allows for verifying that treatments are in line with diagnoses.
We can automatically rebundle fees.
The system provides body-mapping.
We can display the entire history of events around a bill.
We can detect duplicates.
Our system lets us prioritize work based on a range of variables to trim processing time and costs
We accept pre-certifications and all types of treatment plans from case-management systems
You can approve and print EOR real-time
Retrospective Nurse Review
Our clinical validation team is dedicated to ensuring injured workers received medically appropriate treatments. We go line-by-line through medical bills to eliminate spending unrelated to an injury.
Physician Advisory Review
Our Physician Advisory Review program uses combined expertise to ensure all possible consideration is given the diagnosis and treatment of an injured or ill worker. Failing to do so can make it harder for patients to return to work in a timely manner. By ensuring a range of considerations are given, we can reduce the likelihood that injured workers will face long-term difficulty.
Code Review
We have a dedicated team of certified code review specialists whose focus is to apply the proper medical codes by combing through a patient's medical record. This process is critical not only for proper billing but also for the insights this scrutiny provides into the condition of a patient and the trajectory of a recovery.
Berkley Care Network
Our proprietary network of providers offers insureds the most efficient way to extend impactful benefits to injured workers. With representation in each state, our network is a mix of direct-contract providers and partner networks. This approach provides clients with more in-network utilization, savings and solutions customized for each jurisdiction. Historically, our clients have had more than 76% of medical bill charges fall within the network. We screen potential providers through a rigorous process to ensure their expertise would only enhance the quality of care and strengthen the network overall. After enrolling only the best quality providers, we can focus on rolling out our innovative return-to-work solutions and best practices for a workplace. This puts injured or ill workers on the best and fastest path to recovery.
Out-of-Network Negotiation
We also offer out-of-network (OON) negotiation services to help reduce excessive fees for cases in which injured workers were required to go beyond our network. Experienced negotiators advocate for fair costs for care to help reduce spending from outsize expenses.
Panel Postings
Provider panels are an important way to help insureds offer the highest-quality medical care to their employees and to encourage workers to use network providers who are experts in treating occupational injury and illness. We offer provider panels even for jurisdictions in which they are not required. This is because we believe clear communication with workers about the best options for their care can improve outcomes. Our skilled staff of provider-service representatives produces and distributes our work-site panel postings. Each posting is vetted for accuracy and compliance with any applicable jurisdictional requirements.
Pharmacy Benefits Management
Pharmacy costs are leading driver of overall health care spending. Our pharmacy benefits management (PBM) service delivers important efficiencies: On average, we've saved clients more than 35% on pharmacy services. On top of that, we delivered further savings through the identification of unauthorized prescriptions and other infractions. Our PBM service uses a customizable formulary specific to workers' comp to ensure that only prescriptions related to an occupational injury or illness are filled. We use a single data source for all pharmacy services to best screen for worker compliance and potential adverse interactions among medications.
Our Commitment To Customer Service
We are building on the Berkley reputation for top-notch service with 24-hour customer support by phone, email, or mobile device.
Each client has direct access to all levels of our organization.